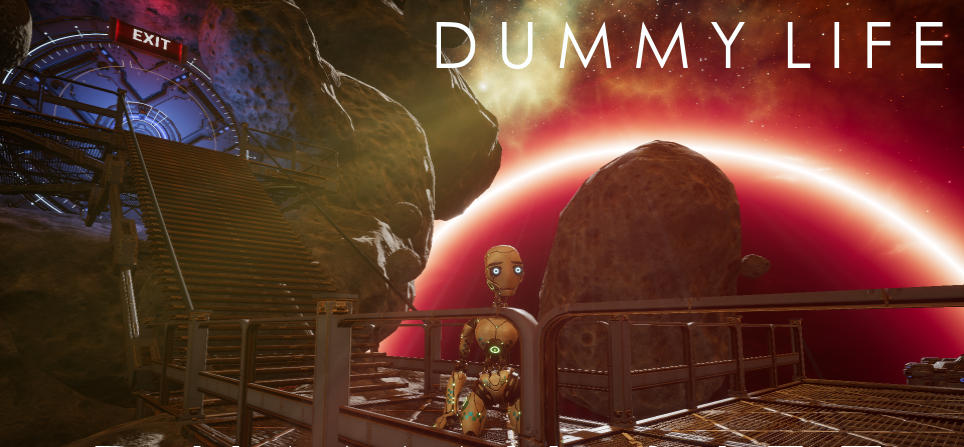 DUMMY LIFE
Game Mechanics: Hacking the Camera
---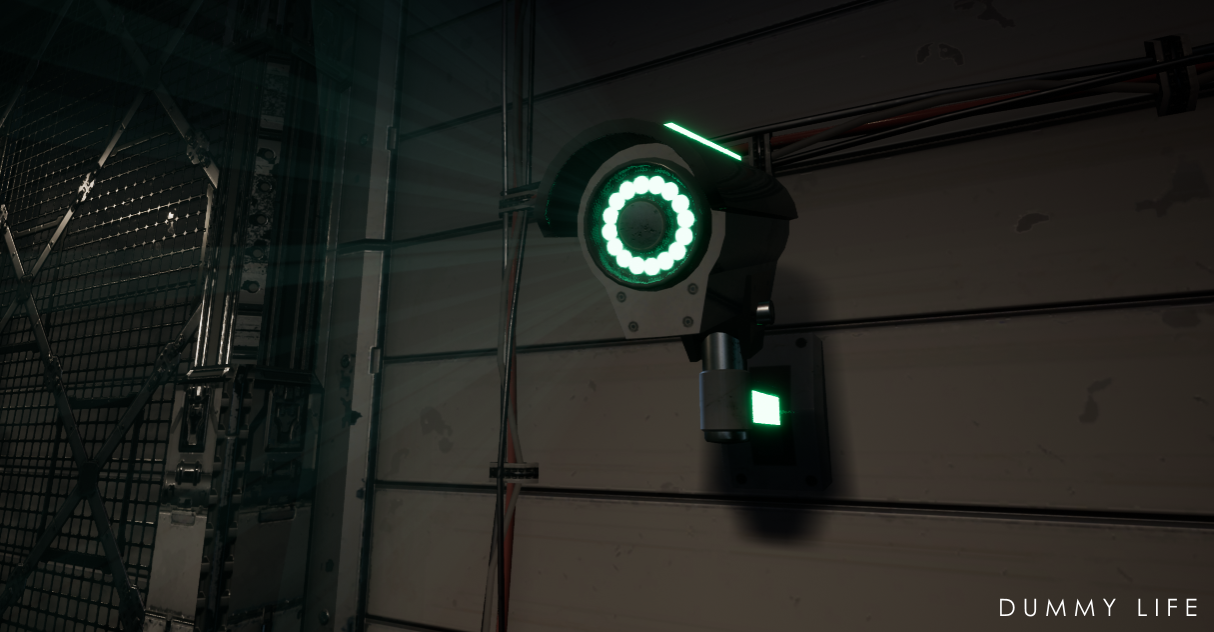 Surveillance Cameras are located throughout test sites. They are useful for surveying locations where CYPH3R do not have access to or have a vantage view over CYPH3R's current location.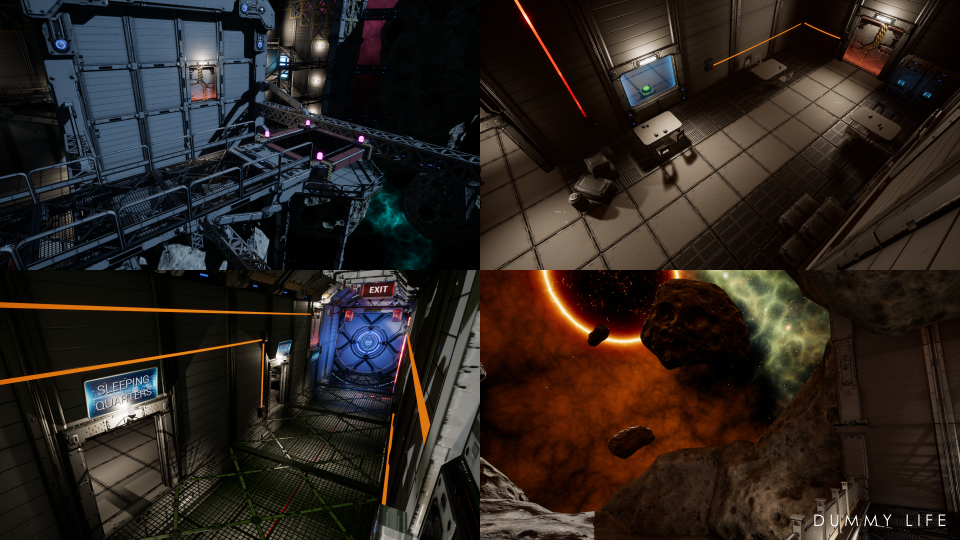 Views from multiple cameras from different test sites.


CYPH3R can hack and take control of a camera by left clicking on it.

Unlike CYPH3R, a camera can't move by itself. But it can be moved when it is attached to a moving platform.

Cameras are also limited to 180 degrees rotation.

Test Site #1 - One of the earliest and easiest level

Walkthrough
1. CYPH3R sees a button controlling the door, but it is located within the building.
2. To hack the button, CYPH3R locates and hacks the camera (CAM A) on the second floor.
3. While controlling CAM A, CYPH3R can still hack other hackable devices as long as they are in sight.
4. CYPH3R proceeds to hack another camera towards the right on the first floor (CAM B) and finally the button to unlock the door.
5. At the end, CYPH3R presses [Q] to regain control of her own body. This is useful when CYPH3R can't see herself after solving a puzzle (such as unlocking a door, activating a moving platform, etc.) and needs to return to herself.
Remember to make full use of cameras as they are key to solving a lot of the puzzles! Have fun!
You can try out the demo for free attached below!